Author: Indra Nooyi
Genre: Autobiography, Management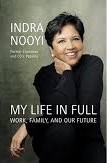 Indra Nooyi has been an iconic business leader. As Chairman and CEO of Fortune 50 Pepsico, she was the first woman of colour to lead a Fortune 100 US MNC. Fortune, Forbes and others regularly profiled her amongst the most powerful women in the world (she was #2 in many rankings). And she continued as CEO for 12 years, during which Pepsico revenues increased 80%, total shareholder return was 149%, and market capitalization increased by $57bn. Indian government awarded her the Padma Bhushan, India's third highest civilian honour.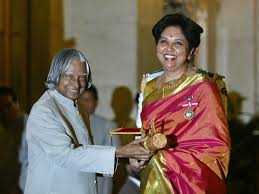 This book is her autobiography, starting from her initial days to how she went to IIM Calcutta and then Yale School of Management, and then multiple jobs till she joined Pepsi. And then the second half of the book discusses many organizational and leadership lessons while at Pepsi. Have recounted most here in her own words (italics).
Nooyi is most known for steering Pepsico towards sustainability. When she took over, the world was waking up to obesity crisis and the hurt to environment due to plastic and bottle wastage. Alongwith BCG (where she worked before Pepsi) she created a new theme PwP, Performance with Purpose. Alongwith excellent performance, Pepsico would add three imperatives – Nourish humanity, Replenish environment, and Cherish employees. While laundable, moving Pepsi to a health conscious company had the obvious obstacle of taste, which had made Peps's products great. How do you cut the very elements – fat, sugar and salt – that contributed to that taste?
There were brickbats. A powerful investor said, "Who do you think you are? Mother Teresa?". The usual financial view was repeated– "if investors wanted a health centric company, they would buy its shares directly", so you please don't change Pepsico. A senior colleague wrote that PwP "had absolutely no credibility and is now a source of ridicule."
She persisted, first aligning the board. "Huge change has no shortcuts. It requires honesty, agility, and courage."
She then recruited a Chief Scientific Officer who would champion this thinking, and got Mehmood Khan, a pharma R&D President from Takeda. She divided products into Fun For You (chips, soda), Better For You (diet cola, pretzel) and Good For You (juices, oatmeal). Over time, they reduced sugar in Pepsi by 10-20% without affecting its great taste, reduced sodium in their snacks (by trimming the size of salt crystals to make same impact on human tongue as before), started using stevia, removed aspartame, made gluten free oats and so on. Bottles started having more of recycled plastics. They also figured out how to make Pepsi with less than 1.5 litres of water, down from 2.5 litres in 2007. 100% of US operations moved to renewable energy. The company won prestigious awards like Stockholm Water prize (world's top award for conservation). 'Good for You' and 'Better for You' offerings moved up to 50% from 38% of revenues.
She then took the fight across US industry delivering a key note at the Food Marketing Institute asking the assembled CEOs to do something about obesity. "Let us be a good industry that does what it possibly can – not grudgingly, but willingly, not as a last resort but as a first." This sparked the food industry's Healthy Weight Commitment Foundation which committed to remove 1.5 trillion calories from the food system in 5 years, and actually reduced 6 trillion in 3 years!
The many anecdotes in her book give a glimpse of a great strategic mind:
"Over four years, I had handwritten and refined a confidential memo, more than 20 pages long, that I called Future Back. The memo documented the ten key global megatrends that we thought would shape our world through 2020 and beyond. Megatrends are dominant, undeniable forces that influence the economy and society. Future Back…went further, laying out strategic actions and capabilities that Pepsico would need in the decades to come. It also outlined essential characteristics for our future leaders, from digital savvy to deep understanding of resource and environmental issues to non US experience that we'd never prioritized before."
Her (mentor) CEO taught her how to "make big changes to big things". He fixed the restaurant business and spun it off, separated the North America bottlers into a public company, created a more balanced portfolio. This continued with the next CEO who created a home delivery system for Pizza Hut, bought Tropicana and Quaker Oats and so on. Quaker acquisition delivered $700m of annual savings, double of what was initially estimated.
Competitive Benchmarking: As CFO, her CEO took her aside remarking that Coca-Cola's price-to-earnings ratio was 45 while PepsiCo was 20, and wanting an in-depth analysis. The final report (with the help of Mars & Co) took 4 months. The main conclusion: Coke's return on invested capital (which drove PE ratio) was higher because Coke focussed mainly on making and selling the syrup and had separated out their (asset heavy) soft drink bottling and distribution system to independent public companies. Pepsi did the same and "as investors wised up, Coke's share price fell as much as 34%". [Ironically, strategy keeps coming around in full circles and within few years, Indra, now as CEO, brought back their bottlers for US$8bn. There were very good arguments given to sell stake in bottlers, and then equally good arguments for buying them back…  we actively create the reality we wish to see!]
"I was as curious about operational details as I was about the board view". In fact a board member remarked, "(mine) was the best strategic presentation he'd seen at Pepsico – or in any company."
On Hard decision making (while selling their restaurant business Yum brands): "Good business demands tough decisions based on rigorous analysis and unwavering follow through. Emotion can't really play a part. The challenge we all face as leaders is to let the feelings churn inside you but then to present a calm exterior, and I learned to do that."
Power of backend operations: US retailers rank their suppliers' performance in the Kanter Powerranking survey, and Pepsi ranked number one – up from 6th place – and retained that position. In fact, when Pepsi board (of which Nooyi was the Chair) decided her successor (their then head of Europe and Africa, who had already lived in 5 countries with his family), he was "moved to Purchase to get more exposure on how the whole company works."
There is a fast paced incidence where Nelson Peltz, billionaire investor from Trian partners, quietly bought 1% of the company. He aggressively tried to break-up Pepsico into two, separating the fast growing snack segment and merge it with Mondelez (Cadbury) where he also owned significant shares. "Nelson wanted us to spend $50bn to do all this and go through 2 years of chaos and disruption". "Cookie and chocolate company would compete with one another in a zero-sum game." "It would destroy our very successful Power of One sales effort". Finally she won, got Nelson to exit, selling his Pepsico shares at a 30% profit.
She also offers some excellent HR and organization learnings:
"Our talent academy was the envy of American industry. In fact, nine senior executives were recruited away between 2014 to 2020 to become CEOs of other companies. But thanks to our systematic talent development processes, we had a strong bench of executives ready to step in."
"In hindsight, I think I kept some people in the jobs for too long, hoping they would improve or change. During a transformation, these people can be extremely problematic. I now realize that it's better to move them out sooner rather than later."
"Percy's (ABB CEO when Indra was an employee, also named European CEO of the Year) leadership style was unique: he decentralized the company into entities and gave senior managers complete control. Then he'd come down like a ton of bricks if they didn't deliver."
When the promoter of Motorola, her past employer, asked her to stay back, she said, "I didn't want to leave, but I didn't feel like I was having an impact. All I wanted was to see the results of my work." [She had made an excellent strategy presentation that everyone loved, but after 9 months there was hardly any action].
"I decided to write to the parents of my senior executives. Over the next ten years, I wrote hundreds of notes, thanking mothers and fathers for the gift of their child to Pepsico…and to the spouses for sharing their husband or wife with Pepsico… These letters unleashed a lot of emotion."
Nooyi shares how "when I stepped up to champion diversity and inclusion, my own ethnicity and gender were front and center… If an Indian American was hired into a management job, … there were disparaging comments ("this must be Indra's contact"). And if any contract went to an Indian company, complaints came on Speak Up line, "that the job went to my relatives". "It was disheartening but amusing in its own disturbing way".
She offers insights on 3 otherwise unglorified roles she considered very critical for her personal success:
General Counsel: "A public company's top lawyer is a CEO's closest advisor, privy to almost everything and heavily involved in board matters. Larry was pretty quiet, always listening and absorbing everything around him. But in one-on-one sessions with me, he'd say exactly when I was wrong or right, and he'd never hold back."
Executive Assistant: "I can't overstate how much I relied on my PepsiCo assistant Barbara, a smart, loving and incredibly generous woman… who took on my children and me as though we were her own kin. She was my unwavering supporter and a clam voice in everything…When I got calls from my kids that I could not take (if I was busy in meetings), Barbara would step in. She sorted out all kinds of small crises, from missing school supplies to forgotten assignments. Sometimes she'd take Preetha (Indra's daughter) out for a late-day coffee or a walk just to talk about the pressures of school life. Barbara was basically a part of our family, and she worked very hard to make my life easier. She even stood in for me with Tara (Indra's other daughter) at the mother-daughter event at school."
Chief of Staff: "To keep my CEO office running smoothly…I rotated an up and coming executive to serve as my chief of staff for eighteen months at a time. I intended to travel a lot and I expected my chief of staff to travel with me. For every meeting, I required this person to prepare a detailed briefing document… This person also kept a list of follow-up items to make sure they were addressed… I think they were all burned out at the end of their stints but each one left with a deep understanding of the inner workings of a global CEO's office."
She also lays bare how relentless these top roles are:
"On the CEO floor, no one was expected to be a deeply engaged parent… Maybe they were engaged – just a bit – in the emotional health, academic success, and general good behaviour of their children. Even if they were interested in any of these things, these guys just didn't have time."
"I worked and worked and worked. I'd go home at night, take a shower… put girls to bed, and sit up reading mail and reviewing documents until 1 or 2 a.m. I was almost never around for dinner. I didn't exercise. I barely slept."
Her little daughter, who hardly got to see her, begged her, "I will love you again if you would please come home", the word please spelled out seven times (below)!
In the end, thanks to great support from her mother and her husband, she proudly recollects how she still continues with a close knit family life alongwith corporate success.
Nooyi was also a great networker, organizing dinners at her personal bungalow for fellow Fortune 100 CEOs and decision makers (Michelle Obama, Cherie Blair etc. attended these too).
Lap up the book. I personally related much more with the second half which is an amazing senior leadership guide. [A leader's legacy will always have detractors and on her departure TheMotleyFool wrote an article saying Pepsico shareholders should actually be happy since during her 12 years, Pepsi's TSR actually lagged both S&P and Coke!]. Overall the book is thick and tends to get repetitive at places. Some lessons are generic and Nooyi could have gone deeper to provide insights and how she managed conflicting priorities.
Why should you read this book: For tremendous lessons in work, strategy, societal impact, leadership and family.
Goodreads Link: My Life in Full: Work, Family, and Our Future by Indra Nooyi | Goodreads