I actually saw my team was implementing the kind of business partnering Elements has taught and was well enabled to focus on the 'big picture'. In fact, Cadbury India unit was strongly congratulated by our global CFO for developing organizational capability. Elements has now been asked to drill out the same training across whole of Asia.
Elements Akademia delivered a Workshop on "Problem Solving" for our managers at Nestle India Limited… was a very vast topic… the trainees had an average of 15-20 years of experience within Nestle… the trainers did a detailed TNI… did a great job in sitting the context for everyone, showing the big picture and using Brainstorming and live cases… the training was very well received and we are rolling it out nationally.

Elements was consulted to do a scientific and comprehensive assessment of existing organizational culture and recommend an action plan… to accelerate the delivery of business and organizational results… this was followed by implementation of restructuring activities… after an intervention of 8 months a second assessment was conducted which yielded a score ahead of our internal optimal culture in the organization… Elements has played a vital role in our organization transformation, and their methodology was remarkable.
EA's consultants spent 2 weeks talking to our management ,trainees and other stakeholders and then designed a state-of-the-art, multifaceted curriculum, customized for telcome and for the unique position Aircel was in. The feedback from the recipients of training has been outstanding.
Elements delivered workshop on Effective Report Writing… Thinking right and expressing right. The workshop got a wonderful feedback, with 93% trainees rating it as good/excellent… Elements has now been asked to roll out similar trainings for a wider audience.
Due to consistent and top quality academic delivery the student's attendance increased from the range of 40%-50% to the range of 70%-80%. We are really happy with Elements' contribution. We strongly recommend Elements Akademia.

They practiced what they preached-spending time the first hours patiently listening to the grievances of the lower level constabulary and striking a rappart. The feedback from the participants was very positive and every single trainee had high words praise to say for this workshop and the trainers.
EA has given good value addition to the efforts of ICAI in delivering improved course contents and teaching methodology for General Management and Communication Skills programme.

We appreciated how the Programme Director, Mr. Nishant Saxena, spent a lot of time to understand our unique needs and customized the programme accordingly.

We have received a good feedback from the trainees and the placement also met the target. Their close partnership with leading companies like helped provided customized training based on unique need of the hirer and placement opportunities.
There was significant improvement in the communication skills of our team members and we deeply appreciate the hardwork and effort by Elements Akademia team.

The results were very good resulting in one of our best placement percentages in recent times. We have re-engaged Elements Akademia this year too.
Elements Akademia won the very prestigious World Bank award at the India Development Marketplace. Out of 264 entries only 13 were shortlisted.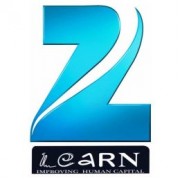 100% participants have rated the program as Excellent or Good. Nishant Saxena did a fantastic job by enabling the participants to think beyond their area of concern and viewing the big picture. In addition, the best practices expounded by him gave a practical insight and helped in benchmarking our own practices.
We recommend Elements Akademia highly.