Author: E.R Braithwaute
Genre: Fiction
To Sir, With Love is a 1959 autobiography by E. R. Braithwaite set in a very poor location of London (East End). The novel is based on the true story of Braithwaite taking up a teaching post in a Greenslade school, London which was notoriously rough. The novel consists of 22 chapters which gives insight into the politics of race and class post-World War II. In 1967, Hollywood turned his novel into a film by the same name, resetting the story in 1960s. The story narrates history of colonialism involved in Braithwaite's experiences. Braithwaite is originally from British Guiana (now Guyana) which was geographically located in South America, but was considered part of the British West Indies. Braithwaite constantly feels the prejudicial effects of colonialism while living in England after World War II. His experiences of racism post war majorly convert into his thoughts and actions.
The narration goes like Braithwaite, works as an engineer in an Aruban oil refinery before immigrating to England shortly before World War II. During the war, Braithwaite serves as a member of the Royal Air Force (RAF) but after the war ends, he is unable to find a employment because he is black. After the war when Braithwaite is demobilized from the RAF, he is told by the career advisor that he should have "no difficulty in finding a good civilian job". After that a stranger then convinces Braithwaite to apply in Appointment Office where he gets selected for interviews. He gets selected for the post of a teacher and that is how he ends up at the Greenslade School in London, to teach the senior class.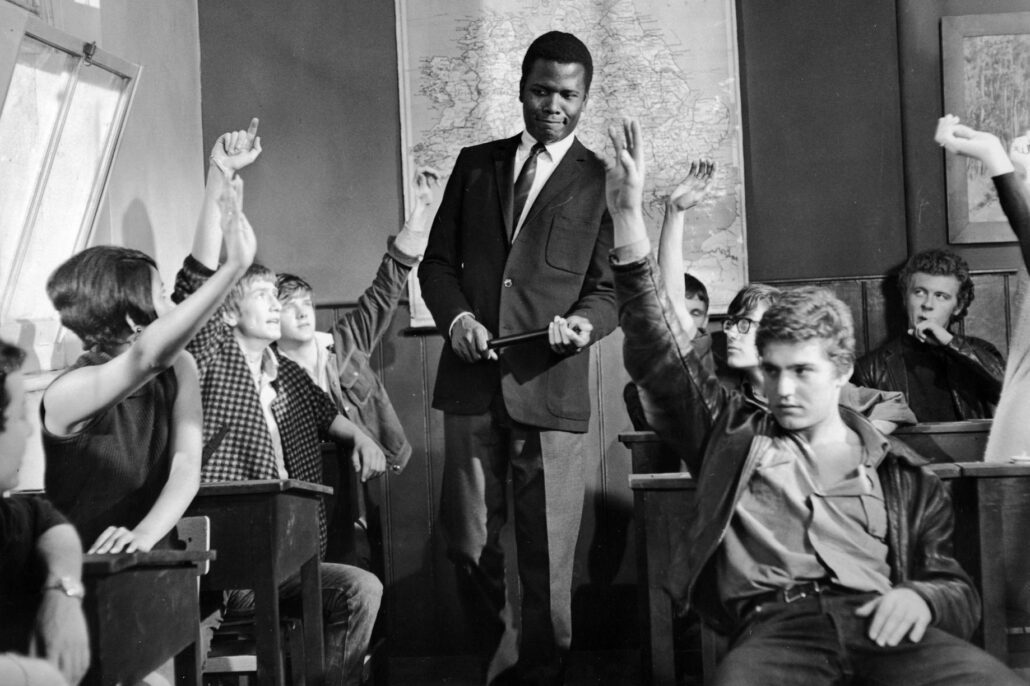 During World War II black people fought and died, with their white compatriots, after the war they had only two places to go to either to Britain or the United States and there they found that racism was still very much present. This made Braithwaite to resent the English natives, as well as it made him to think the relative ease that his white students have had in their lives.
Braithwaite's employment in school starts with a bad experience as his students doesn't respect him because of his colour. And vice a versa his students also thought him to be an arrogant black man who is not familiar with the environment in which they have grown up. The students slam their desks, use bad language and finally burn a sanitary napkin during one of his lectures. This acts as the last straw for Braithwaite, who verbally berates the girls for acting in an unladylike manner. Realizing that this outburst of his has not gained him any respect nor changed students' behaviour towards him, Braithwaite thought to change his teaching methodology. He decided to treat his students as adults. He told the class to refer every girl in the class as Miss and that his students should start calling him Sir. For first few week's students doesn't agree with Braithwaite's methodology of teaching and his behaviour in general towards students' hygiene and attitude towards each other. But after that they start to understand him and this completely change students' hygiene and attitude.
To increase the class's cultural exposure, Braithwaite thought of taking his class on field trips to museums and theatres, to which many of the students have never been. Gillian Blanchard a fellow teacher in the school though of different colour accompanies students and Braithwaite on their excursions trips which results in beginning of a friendship and finally a romantic relationship between Blanchard and Braithwaite. Their romance faces multiple tests, primarily concerning societal prejudice against mixed race couples during this era in Britain. Braithwaite's equation with his students is also tested many times. In the process Braithwaite learnt to navigate between the social norms, including prejudice, of the outside world and the relatively safe community he has built with his students. The book centres around Braithwaite's growth as a character, from a selfish individual who merely seeks employment and lacks empathy to a loving fatherly image for his students. Although his students frequently disappoint him, Braithwaite learns to forgive them, and they in turn constantly surprise him with their maturity, empathy, hygiene, maturity and knowledge. Braithwaites (auto) biography balances the romance, post war problems, his evolvement as a teacher and human. The problem is he has been able to capture only his side of story and not the other side (students living conditions, socio-economic background etc.). He has portrayed himself as a good man but not concentrated on his prejudice towards natives of Britain, students he teaches in school , which formed his actions and negative thoughts. The book revolves majorly around problems and their solutions in life.
Why You Should Read This Book:   It is a book that will inspire you and will make you ponder on more substantial topics like racism which exists even today. It also teaches you art of self-coaching and self-development without harming others. It is book that will stay with you forever. Not a heavy read book but makes you think and the narration style gives reader glimpse of past world and situations quite nicely.
Goodreads Link: To Sir, With Love by E.R. Braithwaite | Goodreads