TOP RECOMMENDATIONS ON INDIA
Click cover to read review
Nehru wrote this rich treatise on the history, culture and philosophy of India while in jail as a freedom fighter. An excellent first book to understand India from the ancient Indus valley civilization to the British Raj. We grew up watching its TV adaptation: Bharat Ek Khoj.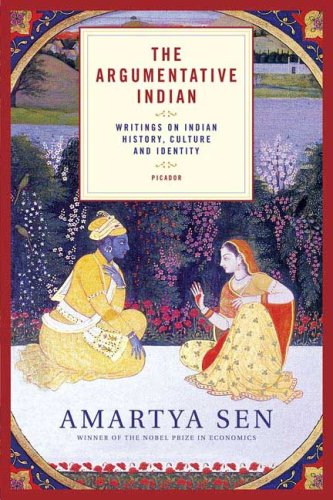 A collection of essays from Nobel Laureate Sen on Indian history, culture and identity. Argues that for India to thrive, we need to emphasize on secularism, equality and peace.
One of our top intellectuals explains the history of India after independence and how it survived as the world's largest democracy despite all the challenges of diversity, poverty and illiteracy.
Nilenkeni is a hero: top notch entrepreneur creating $10bn Infosys, and top notch public policymaker creating the world's largest biometric ID system, Aadhaar in India. Read his ideas for a renewed nation and avoiding the mistakes of the past.
Das, former P&G India CEO, gives an account of the history of India from independence till the new millennium (1999). The Lost Generation is poignant, how the garibi hatao war cry actually threw more people into poverty!
India is a land of paradoxes: political freedom as the world's largest democracy amidst rampant poverty. Spirituality amidst rising religious nationalism. Can the original idea of India, propounded by Nehru and others after partition, survive its current success?